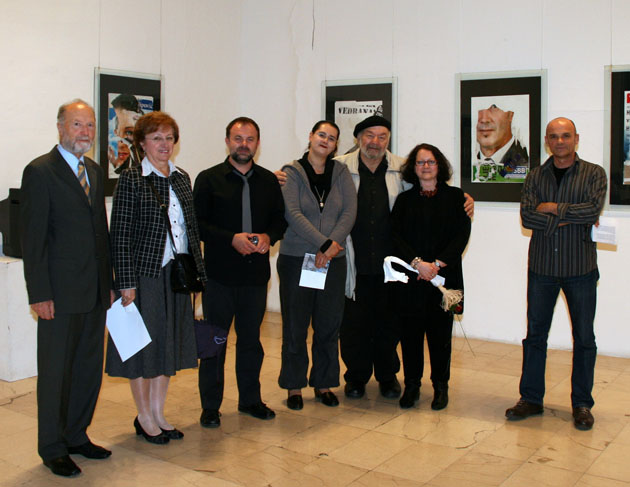 The Exhibition Promises, Promises (Obećanja, obećanja) Opened
The opening of the exhibition Promises, Promises by Prof. Dr Rita M. Csapó-Sweet and Zlatko Cosic took place on 25 May 2012 at the Academy of Fine Arts Art Gallery, University of Sarajevo.
Promises, Promises (Obećanja, obećanja) is an exhibition/performance/installation presenting work by Prof. Dr Rite M. Csapo-Sweet and Zlatko Cosic. The art exhibition combines Csapo-Sweet's photographs, collages and street graffiti/posters from the 2010 Bosnia and Herzegovina presidential election, combined with a sound installation by Cosic. Additionally, Cosic presented several of his video installations related to limited democracy, political promises, damaged privacy, surveillance, injustice, and immigration rights. Thematically, Cosic's videos reinforce Csapo-Sweet's election photographs, collages, and posters.
All interested parties will be able to visit the exhibition until 30 May 2012.
---